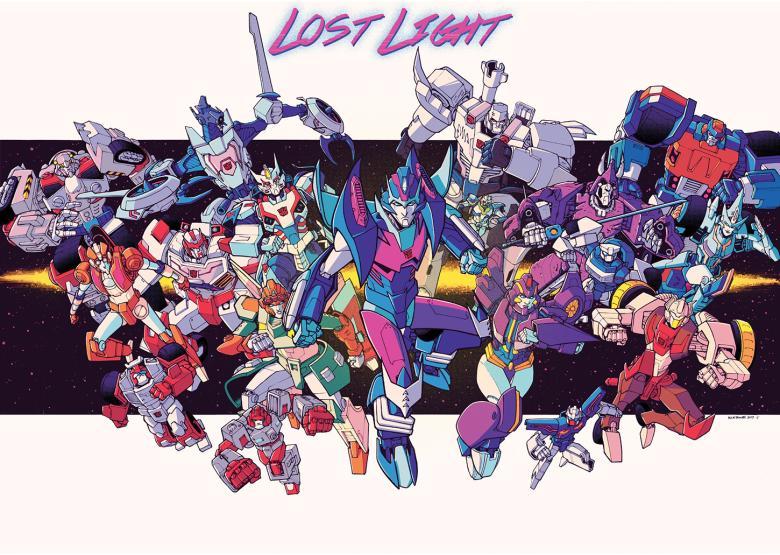 Apollo Project \ Creative Careers: Character Design Workshop
Location

Online (via ZOOM)

Admission

Please note: this event will take place online
Join comic-book writer and artist Nick Roche for this unique Apollo Project event, bringing illustration and creative writing together in one workshop.
Please note that this event will take place digitally, via Zoom. 
From Transformers to Spider-man, Avengers and Star Wars, comic-book writer and artist Nick Roche will be bringing all his expertise to this creative careers event. Nick will be joined by Oisin Kenny, a young person involved in Apollo Project from the very beginning, who is now a freelance journalist and writer. The pair will lead an online session that breaks down the elements required for designing a character, with a focus on heroes and villains.
This event is made by young people for young people!
About Nick Roche:
Roche is a Wexford-born comic-book writer and artist, best known for helping IDW Publishing's TRANSFORMERS comics reach widespread critical acclaim. Nick is most noted for THE WRECKERS SAGA (Last Stand of The Wreckers, co-written with James Roberts, was selected as IGN.com's 'Best Transformers Comic Of All Time') and his contributions to award-winning titles MORE THAN MEETS THE EYE and LOST LIGHT. Nick's energetic line work and emotive writing have added new dimensions to the Robots In Disguise, and have helped attract a diverse new readership to the TRANSFORMERS universe.  
When not in deep space with giant robots, Nick has also worked with Marvel Comics on multiple titles (SPIDER-MAN/DEADPOOL, SPIDER-MAN: RENEW YOUR VOWS, DEATH'S HEAD and NEW WARRIORS, plus covers for AVENGERS: BACK TO BASICS and STAR WARS); co-created horror comedy comic MONSTER MOTORS with 'Secret Life Of Pets' screenwriter Brian Lynch; and provided music video artwork and album cover design for rock band The Darkness. This year, Nick has worked on covers for Marvel (their new DEATH'S HEAD series), Titan and Dark Horse, and provided artwork for 2000AD's all-ages ROGUE TROOPER, all while prepping his forthcoming creator-owned suburban folk horror comic, to be published by IDW Publishing later in 2020.
About Oisin:
"I've been a part of Apollo Project since March 2019, and played a key part in choosing their branding and logo. I'm passionate about writing and have studied for over six years within the field. It has shown me the interconnection between critical thinking, structure and the written word. Throughout my studies, I have gained an appreciation for everyone who has embraced the arts and who works collaboratively, Currently I'm working as a freelance journalist, mainly doing articles on artists and performers for GCN (Gay Comminity News). My main genres that I gravitate towards include sci-fi, horror, and fantasy."
What is Apollo Project?
Apollo Project is a new way to experience the Gallery, designed by young people for young people!
Connect with artists, designers, makers and creatives at our monthly events. Hear about their journeys and careers, and learn new skills. Network, ask questions, and be inspired to make art and creativity part of your life.
Creativity, education and wellbeing are at the heart of Apollo Project, with an emphasis on collaborating and partnering with young people to co-create vibrant and fun experiences in the Gallery.
Believe in your potential. Live a creative life. ART MAKES YOU!