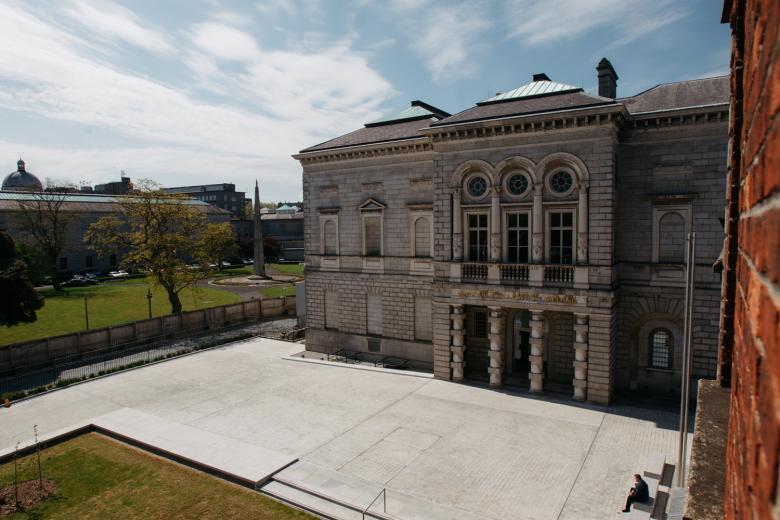 © National Gallery of Ireland. Photographer: Jack Caffrey, The Pimlico Project, 2017.
Credit
Following a tender process, the National Gallery of Ireland recently awarded the contract for the operation of its café and catering services to Aramark. As a public sector organisation, the Gallery is bound by Irish and EU procurement law as to how external suppliers tender for, and are awarded, contracts. The Office of Government Procurement sets the overall framework for public procurement and suppliers must meet the due diligence standards set by it. Aramark was awarded the contract following the tender process, as it scored highest on the prescribed assessment criteria. The Gallery is satisfied that the evaluation process was run correctly, and the contract awarded in line with procurement rules.
The Gallery provides programming to many different audiences. The broad range of our activities and initiatives across the entire Gallery positively reinforces the Gallery's inclusive approach. The Gallery strives for excellence in the projects, programmes and activities it undertakes and will continue to do so.
Our mission is to care for, interpret, develop and showcase art in a way that makes the National Gallery of Ireland an exciting place to encounter art. We aim to provide an outstanding experience that inspires an interest in and an appreciation of art for all. Our galleries are open to all, seven days a week, 362 days of the year, with the permanent collection free to visit.