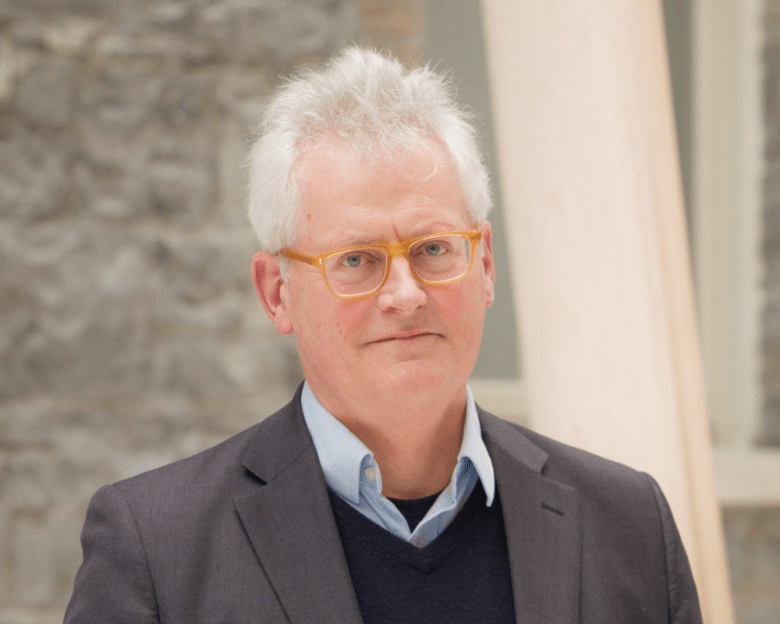 A view from the Director, Sean Rainbird
Why does the Gallery charge for temporary exhibitions in the Beit Wing? 
From time to time there is comment about the National Gallery of Ireland's longstanding policy of charging entry for temporary exhibitions in the Beit wing. Our regular visitors will be aware that the Gallery offers around eight to ten temporary displays and exhibitions each year. Two, maximum three, of those attract an entry charge. The rest are free.
Two answers straight off: this is not a new development or policy change to sell exhibition tickets, nor is it a response to the pandemic. 
In the context of our government grant, supportive as it is, after salaries and premises costs have been paid for, the majority of our programming is not covered by the public purse. We continue to make the argument for more support, in order to have greater security to plan future projects. But we do not expect the State to cover all these costs. This means the Gallery must generate revenues to make up the shortfall. Naturally, we wish the Gallery to be dynamic, adventurous and attractive for our visitors: Vermeer, Caravaggio, O'Conor, Nolde, Burton, Canaletto, Moment in Time, Shaping Ireland, Mondrian and Sorolla, together give a vivid sense of the range of newer and older art, group and solo shows that we wish to present. We plan and commit to these projects between two and five years ahead.
Ticket income offsets some of the substantial outlay on exhibitions – budgeted at well over a million euro a year for the whole programme. Other contributors are income from the Gallery Shop and Café, donation boxes, philanthropic support  and sponsorship, Friends and Patrons, and the commitment of our Corporate Partners. Building these varied income streams for a sustainable future is ongoing and essential. All have been substantially developed since the 2017 reopening of the refurbished wings. Beyond the Gallery's efforts, there is a broader challenge in the country about finding constructive ways to boost charitable giving. It will take time to change the philanthropic environment. Meanwhile, we are dealing with today's challenges, which the pandemic has merely amplified.
There is a long history at the Gallery of charging for temporary exhibitions. Between 2011 (Metsu) and the Vermeer exhibition, which coincided with the reopening of the historic wings in 2017, there were no Beit wing exhibitions. Most of the galleries were closed for refurbishment. But those with longer memories will recall charged-in shows in the years before 2011, even if ticket prices were set individually back then. Since 2017 the Gallery has regularised these charges, aligned to other state-funded cultural institutions in Ireland. Our ticket price, for instance, is a bit higher than for seeing a film at the Irish Film Institute, and a bit lower than for performances at the National Concert Hall or the Abbey Theatre. Definitely good value if you get to see 10 Vermeer paintings at once or make the pleasurable discovery of an artist unknown to you, such as Sorolla, or encounter a stellar Gauguin and van Gogh never before seen in Ireland, as part of an O'Conor show. But also, to see Flemish Old Masters and the recent Irish art, including photography, that we have acquired since 2011. We have refined our pricing structure to reflect attendance patterns: raising prices a bit at weekends and dropping them during the week; with a discount for booking online and some slots offered for free. The overall impact is neutral. 
Beyond this modest shift towards differential pricing, our prices have stayed the same. We have charged similar levels for Caravaggio and Vermeer, as for Burton and O'Conor, and will do the same for Yeats this autumn and our shows next year. Many of these cost mid six-figure sums to mount, with the Vermeer show costing over a million. Unless someone underwrites these costs, as exceptionally happened with government support for the Mondrian exhibition, the Gallery carries the financial risk. Most people, I believe, would grasp that the Gallery needs to recoup these costs from somewhere. 
Questions have also been asked about why New Perspectives. Acquisitions 2011-2020, an exhibition of artworks acquired during the past decade, should also attract a charge. Even if New Perspectives did not need expensive specialist art transport, it still costs a low six-figure sum to organise.
Many of the works in the exhibition, like the majority of the other 1,900 we acquired during the decade, are on paper. They will, of necessity, go back into store after the show closes. Works on paper are vulnerable to light and cannot be permanently on display. As each exhibition tells its own unique story, they will await another curator assembling a new constellation of works to create a different narrative, sometime in the future. That is one of the singular, sometimes magical, aspects about exhibition-making.
For New Perspectives, as for any show, the galleries need to be prepared – often newly painted. New lights might be needed. Works appear with new labels next to them, accompanied by wall texts. Art will need to be condition-checked, prepared and treated by Conservation: works on paper mounted, framed and glazed, the odd new frame for a painting sourced and fitted, plinths constructed, new photography undertaken. Some loans-in might need to be privately insured. Art transport is a specialised undertaking. Outside the exhibition galleries, banners and digital displays publicise the show – all of which need design work and production. Some external paid-for marketing - online, on the radio, on street banners and elsewhere - will draw attention to the show and also need to be designed and produced. We prepare a publication, sometimes with external authors' fees and, usually, reproduction fees are due, too.
Finally, during a show's run, a rich seam of interpretive events and activities – tours, talks, workshops and seminars – unfolds online or on site. There were around 100 during the Vermeer exhibition. They immeasurably enhance the enjoyment and understanding of the exhibited works. All of these are unique, exhibition-related activities. Most of it is specialist work and these discretionary costs, carefully assessed and controlled, are borne by the Gallery. Moreover, the Gallery insists on very high standards of environmental and collection care. We would not otherwise secure precious loans, and our core task is to safeguard and preserve the collection long into the future.
How realistic is it, then, to expect free entry to exhibitions that are expensive to mount, and which only have a defined running time to recoup expenditures? Especially when entry to the Gallery is free, unlike in most world museums. Since I value the tradition of free entry to the collection highly, I vigorously advocate the model we currently operate. Of greater complexity, is to arrive at an appropriate level of charge for exhibitions. Ours are below the average for temporary shows in the western world. Moreover, if we chop and change prices, we begin to make value judgements about the worth, fame and prestige of individual artists. As audience responses to exhibitions are often hard to predict, we might easily miscalculate and miss an opportunity. Who knew much about Sorolla before he became a popular hit in 2019? That was a risk, but we took it.
In sum, we wish to continue offering enthusiastic and curious visitors what they have come to enjoy and expect of the Gallery – an adventurous and high-quality programme. Some of it, a few exhibitions and events, comes with a modest charge. We will continue with ticketed shows in the Beit wing, combined with other, free temporary displays elsewhere in the Gallery. Our aim is to secure sustainable funding for all future programming. Visitors, in turn, have the option of becoming Friends and Patrons, giving us their tangible support and gaining easy access to our exhibitions. The clear message is 'Friends go free'. Together with a particularly fine permanent collection, the Gallery's temporary programme offers outstanding variety and quality. This gives everyone many reasons to visit the Gallery, again and again.
Sean Rainbird
Director
July 2021