Photo © The Pimlico Project
Credit
Mental Health Art and Culture Festival
January 2020
First Fortnight is a charity that challenges mental health prejudice through arts and cultural action. In January 2020, the National Gallery of Ireland will continue to support the charity by actively participating in the First Fortnight festival, providing a tailored education, learning and engagement programme focusing on mindfulness and mental health.
From discussions and debates to practical sessions and workshops, all ages and abilities will have the opportunity to connect with this topic.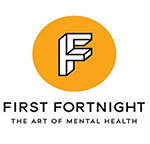 First Fortnight Art Trail
Follow this trail of artworks in the Gallery's collection and discover stories of mental illness, stigma, resilience and hope.
First Fortnight events at the Gallery  
9 January 2020 \  7.30pm \ €5
Sketching Tour: Moved to Draw
11 January 2020 \ 11.30am \ Free. No booking required
Mindfulness tour
11 January 2020 \ 1pm - 4pm \ Free. No booking required
Identicon
Find out more about this special event organised by transition year students
18 January 2020 \ 2pm - 3pm \ €5
Apollo Project \ Creative Careers: Aoife Dooley
21 January 2020 \ 1.15pm \ Free. No booking required
Pop-up talk: Gabriele Münter's Girl with a Red Ribbon
31 January 2020 \ 1.15pm \ Free. No booking required
Pop-up talk: J.M.W. Turner's A Ship Against the Mewstone