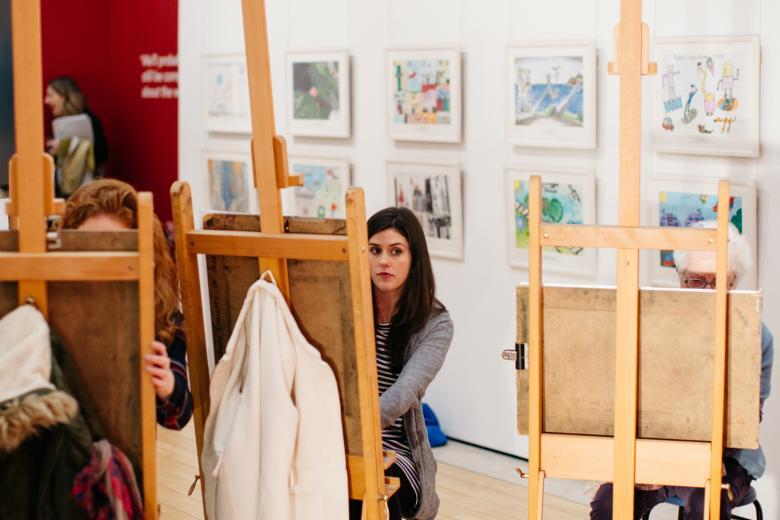 © National Gallery of Ireland.
Credit
Vermeer's Interiors: Rent an Easel
Location

Millennium Wing Studio

Admission
In order to facilitate better engagement with subject matter, compositions and processes associated with the exhibition Vermeer and the Masters of Genre Painting: Inspiration and Rivalry, in July we will re-create Dutch Golden Age interiors for these new 'Rent an Easel' Sessions.
The aim of this self-directed activity is to investigate interior space and composition through drawing. A specially-arranged three-dimensional scene considering lighting, textures, and the spatial relationship of objects will be staged for participants to draw. No direct tutelage will be provided, but a facilitator will be on hand to explain the concept and offer suggestions if desired.
These sessions take place at the following dates/times: 20 & 27 July at 4-6pm and 6.15pm-8.15pm.
Tickets are available online, and from the Gallery Shop.
Please note: Materials will NOT be provided for these sessions, artists should bring their own.