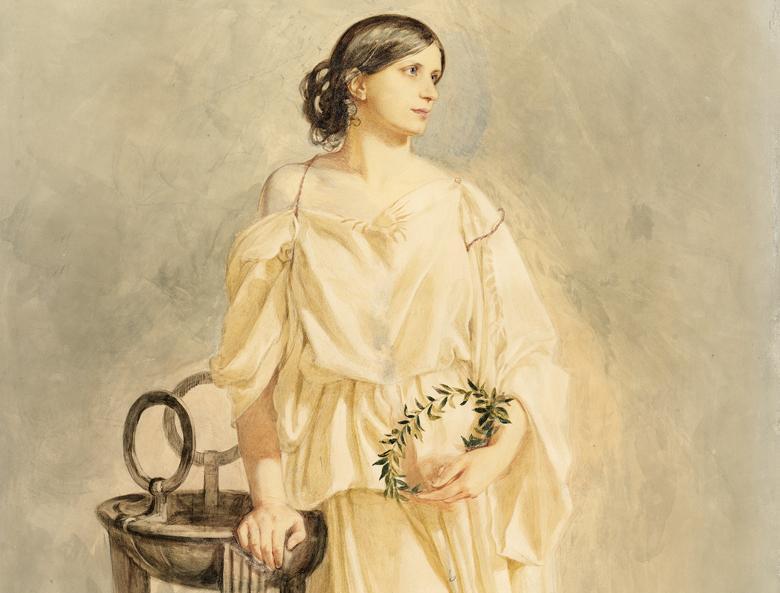 Frederic William Burton (1816-1900), Helen Faucit (1817-1898), later Lady Martin, as Antigone, 1845. © National Gallery of Ireland
Credit
Rent an Easel: The Role of the Muse
Location

Millennium Wing Studio

Admission
To complement the exhibition Frederic William Burton: For the Love of Art we are offering four Rent an Easel sessions that explore the importance of the figure within Burton's work. A clothed life model will pose for these sessions, and the light and mood of Burton's compositions will be considered. 
Participants can book an easel for two hours and use any material they wish. No direct tutelage will be provided, however, a facilitator will be on hand to explain the concept and offer suggestions, if desired.
Join us on 9 and 16 November at 4-6pm or 6.15-8.15pm. Booking essential.
Please note: Materials are NOT provided for these sessions; artists should bring their own.
Tickets are available from the Gallery Shop (01 663 3518) or book your ticket online here