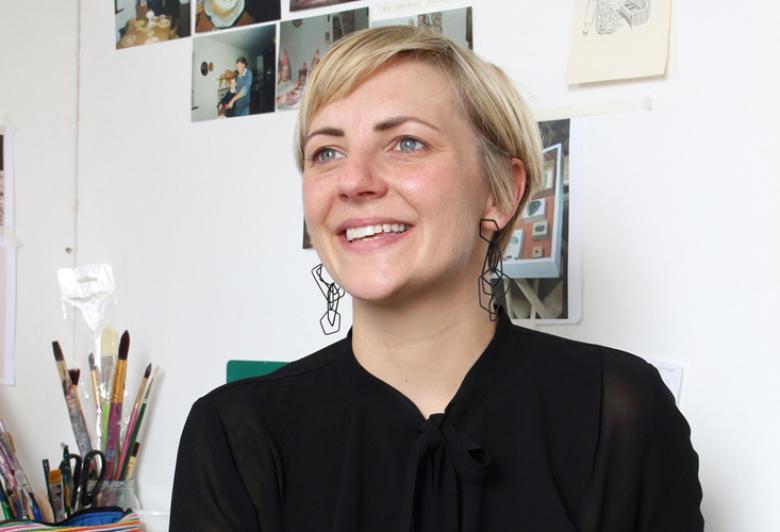 Sarah Edmondson. Photo © the artist.
Credit
Originality in art - what's the relevance?
Location

Millennium Wing Studio

Admission
To support diverse engagement with our exhibition Vermeer and the Masters of Genre Painting: Inspiration and Rivalry, artist and educator Sarah Edmondson will be based in the Millennium Wing Studio on level 1 of the Gallery's Millennium Wing as Art Educator in Residence from 1 – 24 August. As well as responding to the exhibition through her own work, Sarah will also facilitate a series of free drop-in workshops and talks for the public throughout her residency. 
Join Sarah on Saturday for a short, informal discussion on the relevance of originality in art - audience input and ideas welcome!
*Please note that the artist might ask for your permission to voice record this event.
Find out more about the Art Educator residency and upcoming associated events here.