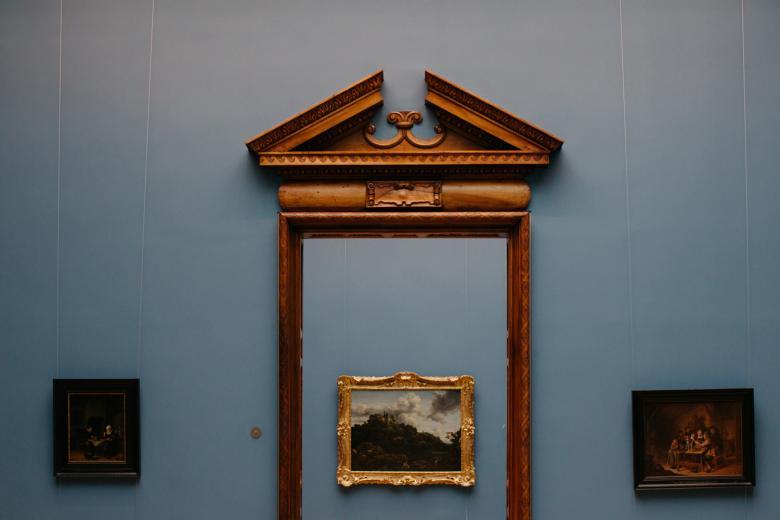 © National Gallery of Ireland. Photographer: Jack Caffrey, The Pimlico Project, 2017.
Credit
VISITOR NOTICE
Please note that the Milltown and Dargan Wings are closed for essential maintenance. 
We would like to apologise for the continuing temporary closure of the historic wings of the National Gallery of Ireland. We sincerely regret the inconvenience to our valued visitors.
Much of the Gallery is still open, with popular works, including paintings by Caravaggio, Vermeer, Jack B. Yeats and Rembrandt, accessible to visitors.
Bask in the sun-drenched paintings of Spain by Joaquín Sorolla, in our new exhibition Sorolla: Spanish Master of Light. 
Plus, three free exhibitions—Bauhaus 100: The Print Portfolios, Nathanial Hone: Travels of a Landscape Artist, and Voyage of Italy—and R E N A I L S S A N C E, a display of nail art, celebrating a yearlong collaboration with Tropical Popical.