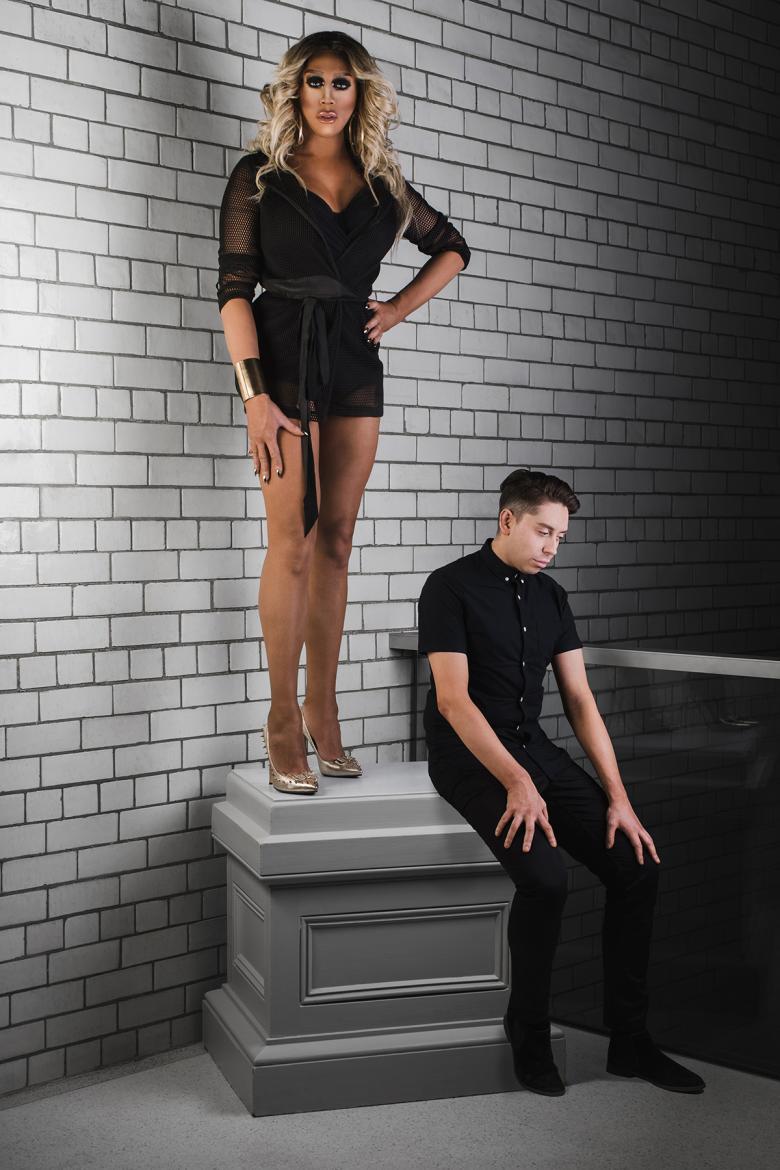 Davina Devine - drag artist. Photographed by Gavin Leane.
Credit
Finding Power / Davina Devine
Drag artist
Joe says: As a drag artist Davina Devine is pictured in both incarnations, as Dave and her alternate persona Davina. Her gold is in the accessories which make her feel powerful – shoes, jewellery and nails.
Davina says: Nails on and dressed to kill, gives me an instant license to thrill...