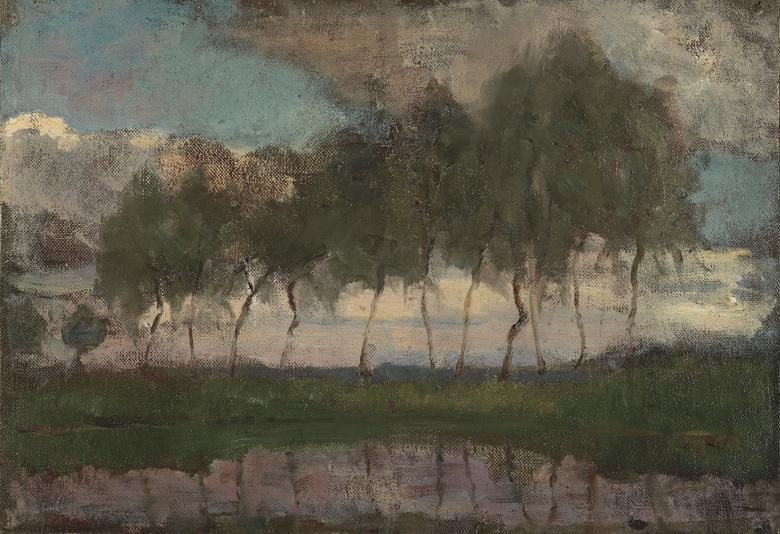 Piet Mondrian, The Gein: Trees along the Water, 1906. Courtesy of Kunstmuseum Den Haag.





'Kunstmuseum Den Haag, The Hague, The Netherlands'
Credit
These webinars are now fully booked
Join schools across the country in this live webinar with artist Fala Buggy
In this webinar, work with artist Fala Buggy to discover Mondrian's ways of thinking about line and colour. Using simple materials in your classroom, explore how Mondrian developed his abstract painting style from a love of nature and trees. 
This webinar-style event will be broadcast live to schools across the country direct from Fala's home studio.
Please note that this event is part of our pilot programme to test new approaches to teaching and learning during COVID-19. By booking this event, you agree to help us with our research by completing a post-event survey. 
Before booking, please read the teachers' notes carefully to find out more about how the workshop will work.
Suitable for: 1st class – 6th class
Duration: 60 minutes
Cost: Free
Webinar dates: 12 January 2021 at 10.30am, and 21 January 2021 at 10.30am
BOOKING: These webinars are now fully booked