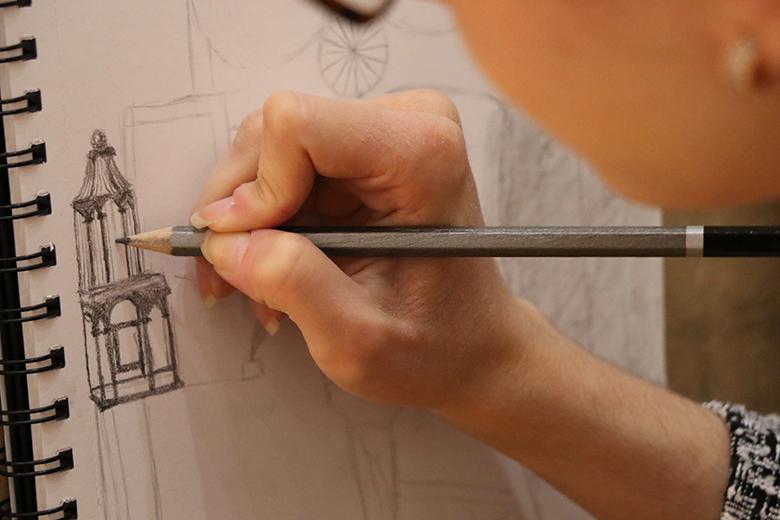 Drawing a Breath: 8-week mindful drawing course
Location

Millennium Wing Studio

Admission
NOTE: This course is now fully booked
Thursdays, 17 January - 14 March 2019 | 1pm - 2pm
Take a lunchtime break from the hustle and bustle of daily life, and start the new year with a positive outlook on this mindful drawing course with Beth O'Halloran.
The course offers an immersive experience of looking, creating and de-stressing. Quieten your mind and draw inspiration from artworks in the permanent collection, as well as in the Turner and Canaletto exhibitions. 
Beth O'Halloran is an artist and art historian; she studied Zen meditation for 3 years in Japan.
Please note: No class on Thursday, 21 February 2019. 
Price includes entry to the exhibition Canaletto and the Art of Venice