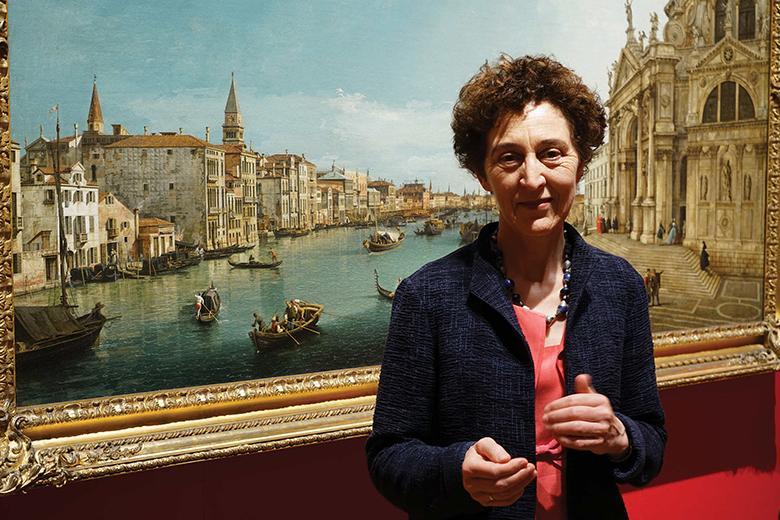 © Lucy Whitaker, Senior Curator of Paintings, Royal Collection Trust
Credit
Canaletto: Truthful observer and brilliant re-creator of the city of Venice
Location

Lecture Theatre

Admission
Join us for the first installment of our new Thursday lecture series inspired by the exhibition Canaletto and the Art of Venice.
Lucy Whitaker, Senior Curator of Paintings, Royal Collection Trust, will speak about Canaletto as an observer and re-creator of Venice.
_________________________________________
Discovering Venice \ Thursday Evening Lectures
This exciting lecture series brings high-profile international speakers to the Gallery to speak on the allure of Venice and its art and architecture. Travel to Italy without leaving Dublin!
Upcoming dates and times:
24 January | Art and its inventions in Venice with Francesco da Mosto, architect, writer and broadcaster | SOLD OUT
31 January | Freespace with Yvonne Farrell and Shelley McNamara, Grafton Architects | Book now
_________________________________________
Canaletto and the Art of Venice is a loan exhibition featuring works from the Royal Collection. www.rct.uk