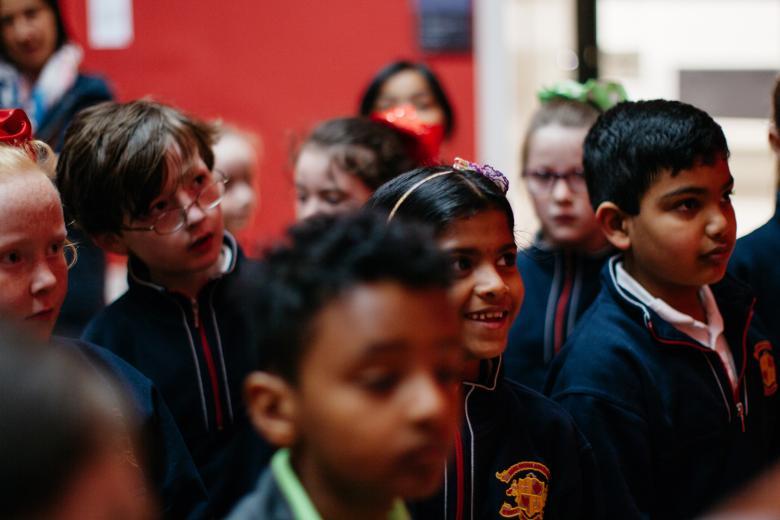 © National Gallery of Ireland.
Credit
Book a tour
IMPORTANT: In advance of submitting this online booking form, please ensure that you have contacted the Tour Bookings Office on (01)6633510 or [email protected] to check the availability of your preferred tour date and time. 
Book 3 weeks in advance
Guided tours and workshops must be booked at least three weeks in advance of the preferred date of visit. To make a booking please complete the fields below. Please note this does not constitute a confirmed booking.
Free tours for schools in Ireland
Tours for primary and secondary schools from within Ireland are free of charge and private tours or non-school tours are subject to a fee.
Cancellations/No Shows
While we provide standard school tours free of charge, and subsidise the cost of enhanced tours, in the event of a cancellation within 24 hours of the tour time we require schools to cover the tour-guide fee. This is to ensure that more schools will have the opportunity to avail of free tours at the Gallery.
Please provide at least 24 hours' notice when cancelling a tour. Otherwise you will be charged a cancellation fee of €25 for a standard guided tour, €75 for a sketching tour, or €50 for an interactive/sensory tour.
By clicking the "Submit" button, you confirm that you understand that any personal data that you have supplied to us as part of this booking will be processed by us in accordance with our Privacy Notice. It is necessary for us to process this information in order to book, deliver your tour and deal with any follow up queries, including providing you with teaching resources. Any personal data will be stored securely by the Gallery for six months after your tour and then will be deleted, unless we are legally obliged to hold onto it for longer.