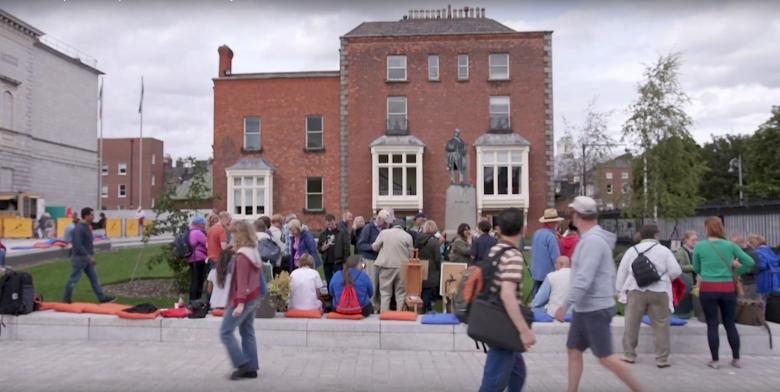 Art in the Open \ Plein Air Painting Festival
We were delighted to collaborate with Wexford's Art in the Open festival, in August 2018, as part of the Roderic O'Conor exhibition programme of events.
Now in its eleventh year, Art in the Open is a vibrant 10-day festival, attracting some of the best outdoor painters from around the globe. Renowned for its friendliness and relaxed atmosphere, the festival is jam-packed with activities, events and painting excursions to some of the most breathtaking locations in the sunny south-east.
On 7 August 2018, a group of national and international artists who were participating in Art in the Open, travelled to the Gallery via the scenic coastal train from Wexford to Dublin. This journey was a re-imagining of the iconic journey taken by French artists at the turn of the nineteenth century, travelling between Paris and Pont-Aven. The Art in the Open field trip culminated in a mass paint-out in Merrion Square park.
National Gallery of Ireland
Art in the Open festival field trip
Play