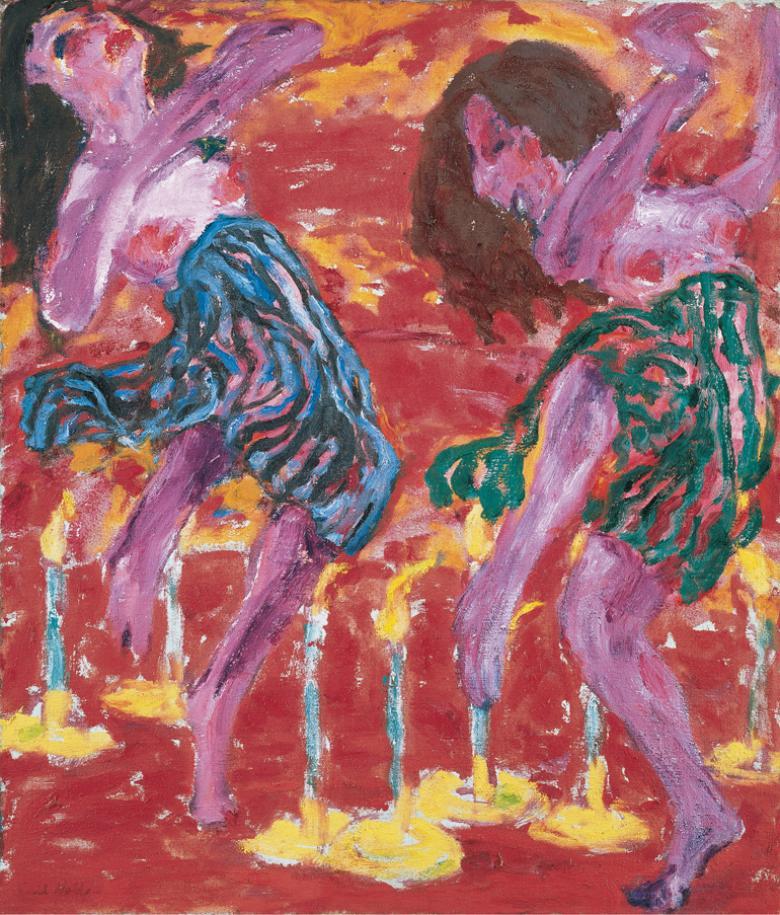 Emil Nolde (1867-1956), 'Candle Dancers', 1912 © Nolde Stiftung Seebüll.
Credit
Art Appreciation Course: Modernism and Colour
Location

TBC

Admission
The second half of the nineteenth century witnessed a pronounced shift in artistic practice. The emergence of Modernism was a response to far-reaching changes within Western society, such as the growth of industrialisation and the expansion of cities, and artists pushed the limits of traditional representation. The most significant artistic developments during this period included a break with naturalistic depiction and the adoption of intense colour to investigate new ways of understanding light and space, as well as to express and explore the artists' emotional experiences.
Join art historian Shane Morrissy on a five week course to examine this period of social upheaval during which artists sought to develop a new visual vocabulary capable of giving expression to the profound changes taking place around them.  
Examining primary source material from the National Collection, participants will explore the range of ways in which Modernist artists scrutinised, challenged, and subverted chromatic precedents. The wide-reaching nature of this movement brings us into contact with artists from Irish, French, Dutch, Spanish, and German art. Each meeting will consist of a talk looking at approaches to colour in avant-garde movements, followed by an examination of relevant art works in the gallery space.
Date and time: Thursdays, 12, 19, 16 April, 3, 10 May, 6.30pm.
Venue: TBC
Tickets: This event is now fully booked
Further information: contact Joanne Drum [email protected] | 01 663 3505