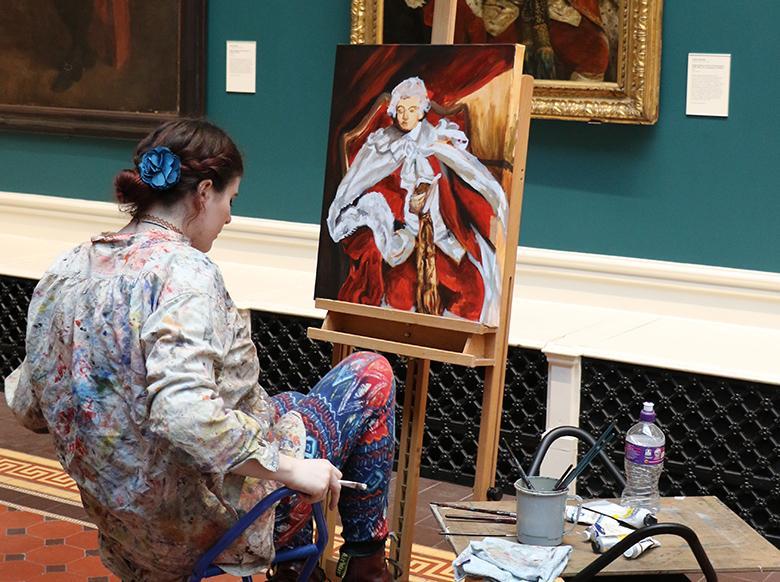 The Judging Process
The competition is now closed. The deadline to enter was 21 June 2019.
What happens after you submit your entry to the Zurich Young Portrait Prize?
An expert panel of external judges will choose a shortlist of twenty portraits which will be displayed in a special exhibition in the National Gallery of Ireland in October 2019! 
The shortlisted portraits will be prepared for exhibition by the Gallery's expert team of technicians i.e. they will be professionally framed, or made display-ready in a way that suits the portrait.
The judges will then choose five winners from this shortlist: one overall winner, plus four highly commended entrants, one from each age category:
6 years and under
7 - 11 years
12 - 15 years
16 - 18 years
Prizes
In addition to being exhibited in the National Gallery of Ireland (!), the winners will each receive a personalised art-material box, specific to their choice of material in their portraits, and a cash prize (€250 for highly commended; €500 for the overall winner). All twenty shortlisted entrants will also come away with a professionally framed/prepared artwork.
The Judges
The Zurich Young Portrait Prize 2019 judging panel comprises Brendan Rooney, Hetty Lawlor and Perry Ogden.

L - R: © Fennell Photography, © Michael McLaughlin, © Perry Ogden
Credit
Brendan Rooney
Brendan is Head Curator, and curator of the Gallery's Irish paintings, sculptures and stained glass which comprise almost half of the Gallery's collection (excluding works on paper), and date from the mid-seventeenth century to the present day. He is also responsible for the National Portrait Collection, which has existed as a subsection of the national collection since the late nineteenth century and, through commissions and acquisitions, has expanded significantly in recent years. He has curated a range of exhibitions, including A Time and Place. Two Centuries of Irish Social Life (2006), Thomas Roberts 1748-1777 (2009), Uniform (2016, in collaboration with Jackie Nickerson) and Creating History. Stories of Ireland in Art (2016). Brendan co-curated Sorolla: Spanish Master of Light, an exhibition on Valencian painter Joaquín Sorolla.
Hetty Lawlor
Hetty Lawlor is a 19-year-old artist. At 17, she was a finalist of the Sky Arts Portrait Artist of the Year. She won the Texaco Children's Art Competition in 2018 and represented Ireland at the International High Schools Arts Festival 2018 in Tokyo, exhibiting in the National Arts Centre of Japan. She was invited to take part in the GOAL 'What on Earth' fundraising auction. In March 2019, Lawlor was one of five Irish women artists who took part in the St Brigit's festival exhibition in the Irish Embassy in London. She has a successful submission in the 189th Annual RHA exhibition for 2019 and is currently working on a commission to paint retired Supreme Court Judge Justice Mary Laffoy for the Bar of Ireland.
Perry Ogden
Perry Ogden was born in Shropshire, grew up in London and now lives in Dublin. His photographs have appeared in countless magazines worldwide and he has shot advertising campaigns for Ralph Lauren, Chloe and Calvin Klein. These have supplemented more personal projects including the PONY KIDS photographs. His photographs of Francis Bacon's studio were published in 2001 and exhibited widely at galleries and museums including The Hugh Lane in Dublin and the Fondation van Gogh in Arles. His first film PAVEE LACKEEN (The Traveller Girl) won numerous awards around the world, and his new book has just been published. Exhibitions since 2010 include: Inspiration at the Sebastian Guinness Gallery, Dublin; Twenty and Decade at IMMA; and Like a Horse at Fotografiska, Stockholm.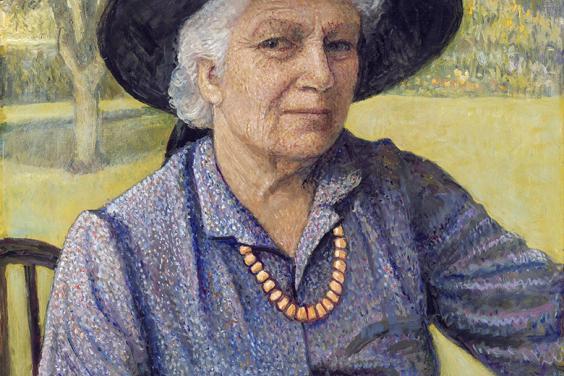 Looking for Inspiration?
Interested in entering the Zurich Young Portrait Prize, but you're not sure where to start? We're here to help!