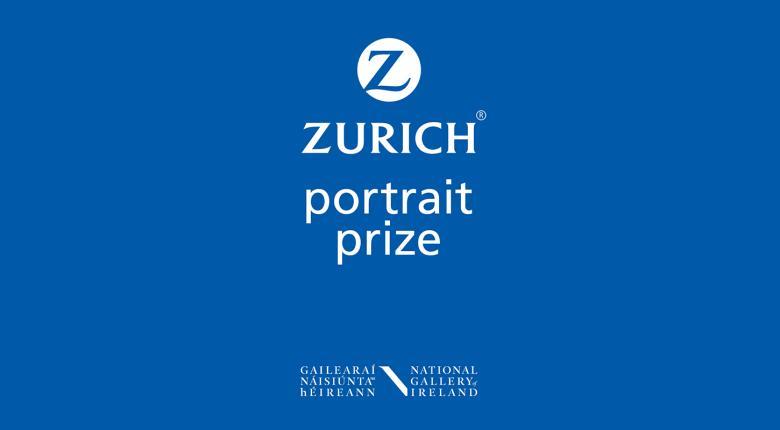 2 December 2023 - 10 March 2024
Room 23 | Admission free
The annual competition showcasing contemporary portraiture is open to artists from across the island of Ireland, and Irish artists living abroad. The winner of the competition will receive a cash prize of €15,000 and will be commissioned to create a work for the National Portrait Collection, for which they will be awarded a further €5,000. Two additional awards of €1,500 will be given to highly commended works.
This exhibition will feature the shortlist of portraits chosen by the 2023 judging panel: Dorothy Cross RHA, artist, Dr Nicholas Cullinan, Director, National Portrait Gallery, London, and Anne Stewart, Senior Curator of Art, National Museums Northern Ireland.
An exhibition sponsored by Zurich Insurance plc, organised by the National Gallery of Ireland.
Shortlist announced
We are delighted to reveal the shortlist for this year's Zurich Portrait Prize. 25 artists, working across a variety of media, have made it through to the final stage of the competition.
Shortlisted artists for the Zurich Portrait Prize 2023 at the National Gallery of Ireland are:
Gerry Blake (Wicklow), Courtney, living on a bus, 2021, photograph
Jana Bulochova (Dublin), Infinite Self, 2021, photograph
Leo Byrne (Dublin), Sheik Mikailu Bah, 2022, photograph
Comhghall Casey (Tyrone/Dublin), Self Portrait, 2020, oil on board
Ana Colomer (Clare), (sea)Urchin, 2023, acrylic on tondo canvas
Shane Coughlan (Dublin), Patrick, back from the shops, 2023, photograph
Jonathan Daczkowski (Dublin), Chloe McCarthy, 2023, photograph
Aisling Dunne (Dublin), Before and After, 2023, photograph
Kit French (Cork), Self - Portrait - Light Through the Window, 2022, oil on canvas
Ellius Grace (Dublin), Sinéad O'Connor in Her Garden, 2021, photograph
Vanessa Jones (Dublin), Wall (self-portrait), 2022, oil on linen
Lynn Kennedy (Dublin), Orpen Minded, 2023, oil on canvas
Marie Le Men (Dublin), Sean Hillen, 2023, watercolour on paper
Sarah Liddane (Kerry), Waiting for inspiration, 2023, graphite and charcoal on paper
Paul MacCormaic (Dublin), Annie Murphy, former lover of Bishop Eamonn Casey, Mother of Peter Casey, at her home in California, 2023, acrylic and oil on canvas
Ryan O'Sullivan (Cork), Life's a Drag, 2023, photograph
Mantas Poderys (Donegal), Shota, 2021, pastel on cotton paper
Sorcha Frances Ryder (Dublin), Wide Awake, 2023, photograph
David Sexton (Dublin), Jyellowl, 2021, photograph
Darragh Shanahan (Dublin), Lara, 2022, pinhole photograph
Marie Smith (Cavan), Armand, 2023, fired clay on wooden stand
David Stephenson (Wicklow), Ann and Ollie, Main Street, Wexford, 2023, photograph
Bob Tait (Dublin), Jim, 2023, photograph
Lee Welch (Dublin), Jerry Saltz as Michelangelo "David", 2023, acrylic on polyester
Adrian Wojtas (Meath/Dublin), Manou, 2023, photograph