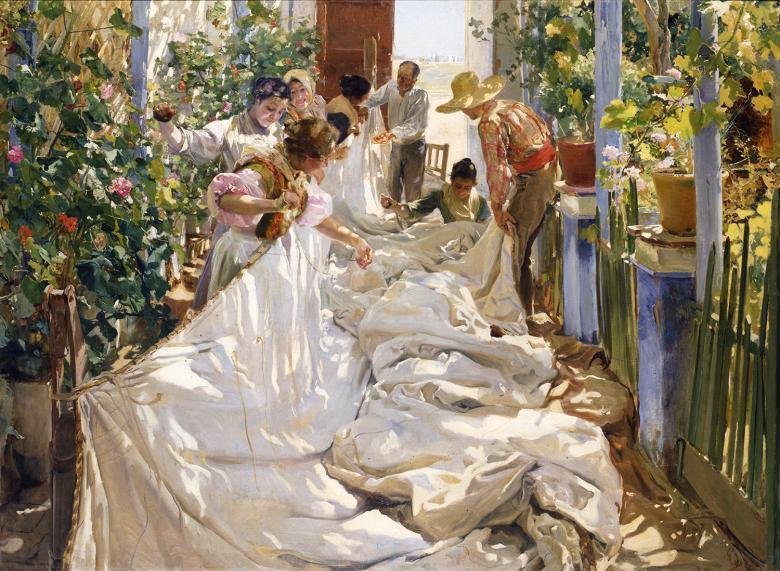 Joaquín Sorolla y Bastida (1863-1923), Sewing the Sail, 1896. 2019 © Photo Archive – Fondazione Musei Civici di Venezia

Credit
A private tour for groups of up to 15 people
This specially-designed tour brings the work of Joaquín Sorolla to life, by introducing touch, sound and scent to create a multi-sensory, immersive experience.
A guided visit to the exhibition is enhanced as you explore the beaches, gardens and people of Sorolla's Spain.
Price \ €50 for a group of up to 15 people
Duration \ 1 hour
Booking \ Booking essential. Call 01 6633510, or email [email protected]
Subject to availability.  All tours must be booked at least three weeks in advance.