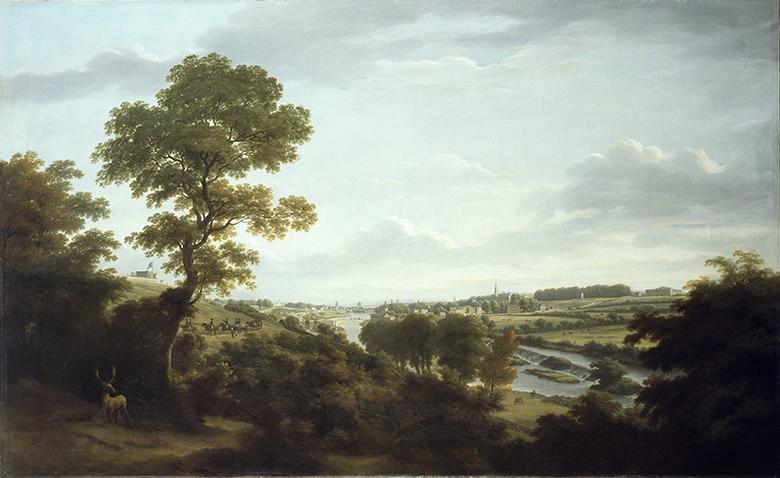 William Ashford (1746-1824), A View of Dublin from Chapelizod, 1795-1798. Photo © National Gallery of Ireland
Credit
Shaping Ireland: Nationwide Talks
Shaping Ireland: Landscapes in Irish Art is an exhibition spanning 250 years from the mid-eighteenth century to the present day. All four provinces are represented through both art and artists, and of the fifty artists included, twenty are living and working today.
In partnership with regional arts centres and county councils, this series of free illustrated talks delivered by members of the education team will bring the themes and artistry of Shaping Ireland to audiences across the country.
Check back for details of further venues hosting talks.