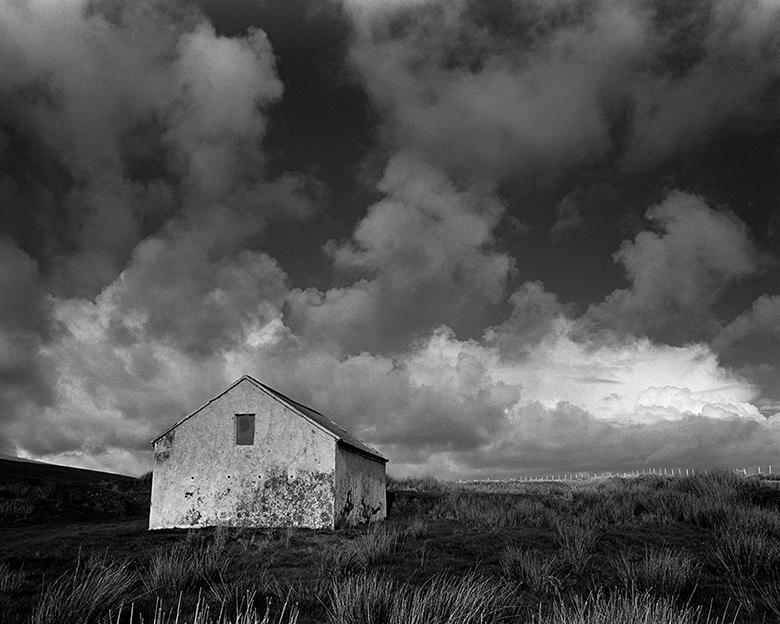 Amelia Stein (b.1958), The Big Sky: " White Stable", 2012. © Amelia Stein, RHA
Credit
Education Programme: Shaping Ireland
The Art of our Nature
An Education Programme to complement Shaping Ireland: Landscapes in Irish Art (13 April - 7 July 2019).
Shaping Ireland: Landscapes in Irish Art is an exhibition spanning 250 years from the mid-eighteenth century to the present day. All four provinces are represented through both art and artists, and of the fifty artists included, twenty are living and working today.
Exploring the relationship between people and the natural world, the exhibition presents diverse works of art addressing common themes: mountains & wetlands, settlements & territories, fields & pastures, gardens & parks, and industry & infrastructure.
This programme of events is designed to encourage people of all ages, from all over the country, to connect with this exhibition, these artists and the timely topics presented: landscape, the environment and the anthropocene (the current geological age, where human activity has been the dominant influence on climate and the environment). 
We have collaborated with new and existing partners to investigate subjects such as perception and reality, people and power, and nature and culture. Through this process, we have co-created activities such as nationwide talks and podcasts, rural community projects and urban artists' workshops. 
Artists have always played a significant role in visualising aspects of human impact on the environment. This programme calls on everyone to do the same, to consider the landscape of our past, the climate of our present, and the country of our future. 
Sinéad Rice, Head of Education
See the full list of all Shaping Ireland events here
or
Download the full programme of events here [PDF, 1.7MB]