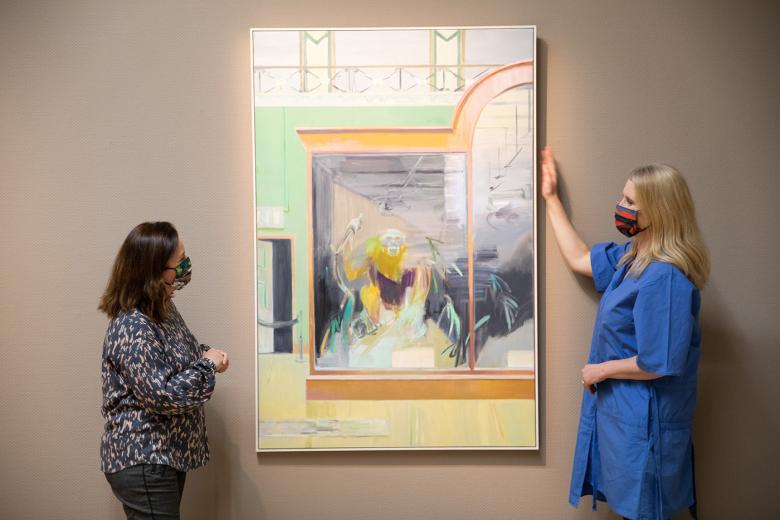 Curators Niamh MacNally and Janet McLean look at a painting by Mairead O'hEocha in New Perspectives. Acquisitions 2011-2020.
Photo: Naoise Culhane
Credit
Take our quiz to discover which artwork, recently acquired by the National Gallery of Ireland, is the perfect fit for you!
Many of us have a favourite work of art in the Gallery's collection – the one we make a beeline for on any visit, the one we have a stash of postcards of, the one that brings back fond memories of school tours, first dates, loved ones…
But, did you know that there's a new crew in town? Our summer exhibition, New Perspectives. Acquisitions 2011-2020 (11 May – 2 August 2021), presented over 100 new works of art acquired since 2011.
Now's your chance to fall in love with a new artwork – find your match with our new quiz!