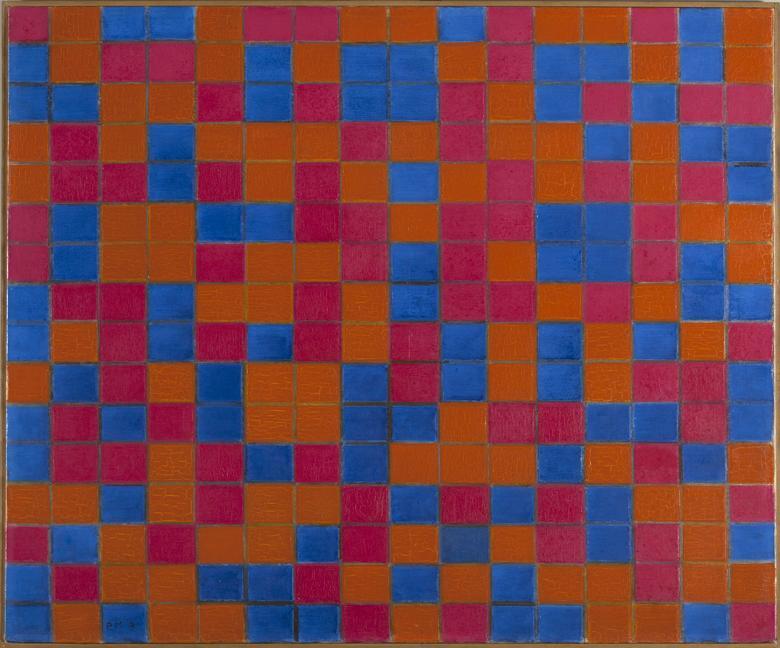 Piet Mondrian (1872–1944), Composition with grid 8: checkerboard composition with dark colors, 1919. Courtesy of Kunstmuseum Den Haag, The Hague, The Netherlands
Credit
Online Talk & Tea: Mondrian
Location

Online (via ZOOM)

Admission

Tickets cost €5, and will be available soon.
Join us for an online Talk and Tea event, delivered via ZOOM, with Emilie Conway, jazz artist.
Emilie will talk about her experience of researching and engaging with Mondrian, from her perspective as a practicing jazz artist.
Emilie Conway is an award winning jazz singer, composer and lyricist. Her music is informed and complemented by her love of literature, poetry, sound and silence. Emilie's distinctive voice and inimitable style have earned her much acclaim in Ireland and abroad, having toured across Europe and the United States. She has studied in Dublin and Vermont, and has been supported by the Arts Council.
This event is presented in association with our Mondrian exhibition.
Note: Tickets for this event cost €5, and will be available soon. Ticket holders will be notified of the ZOOM meeting details via email 24 hours in advance. A moderator will be present online, and a waiting room will be set up. When you are admitted into the ZOOM session, please ensure that your microphone is on mute. Ticket holders will have the opportunity to engage in the conversation by posting questions during the talk. Please contact [email protected] with any queries you might have.