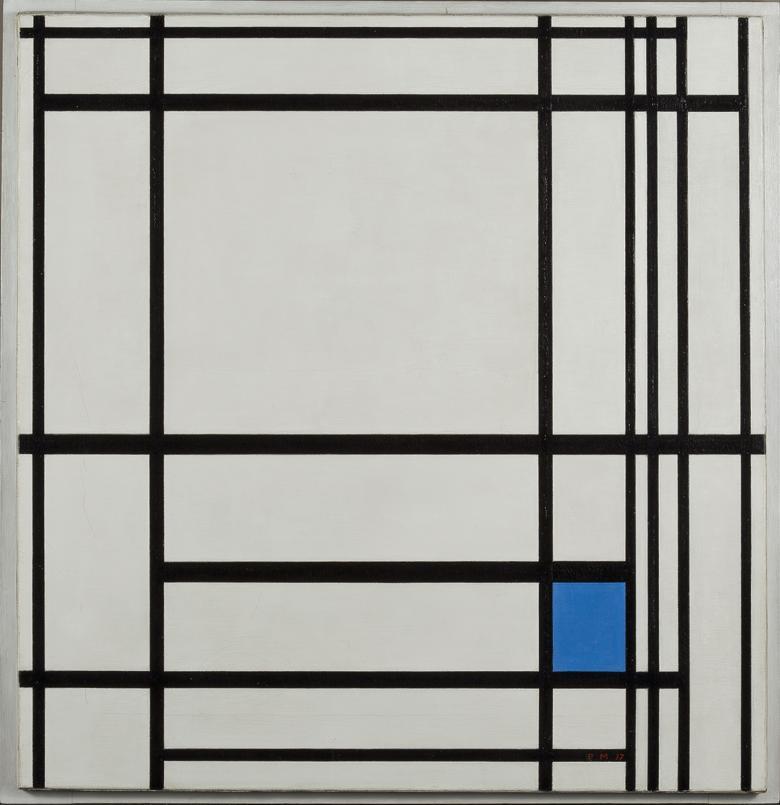 Piet Mondrian (1872-1944), Composition de lignes et couleur: III (Composition with lines and color: III), 1937.
Courtesy of Kunstmuseum Den Haag, The Hague, The Netherlands. Acquired with support from the Rembrandt Association.
Credit
Online Talk: Modernist Utopian Visions
Join Jennie Taylor from the Gallery's Education team for an illustrated talk focusing on Mondrian's abstract paintings in the context of modernist thinking, utopian visions and manifestations of visionary freedom. This talk will trace art as a form of progress from De Stijl artists to the contemporary moment.
 
This talk is presented in association with our Mondrian exhibition.