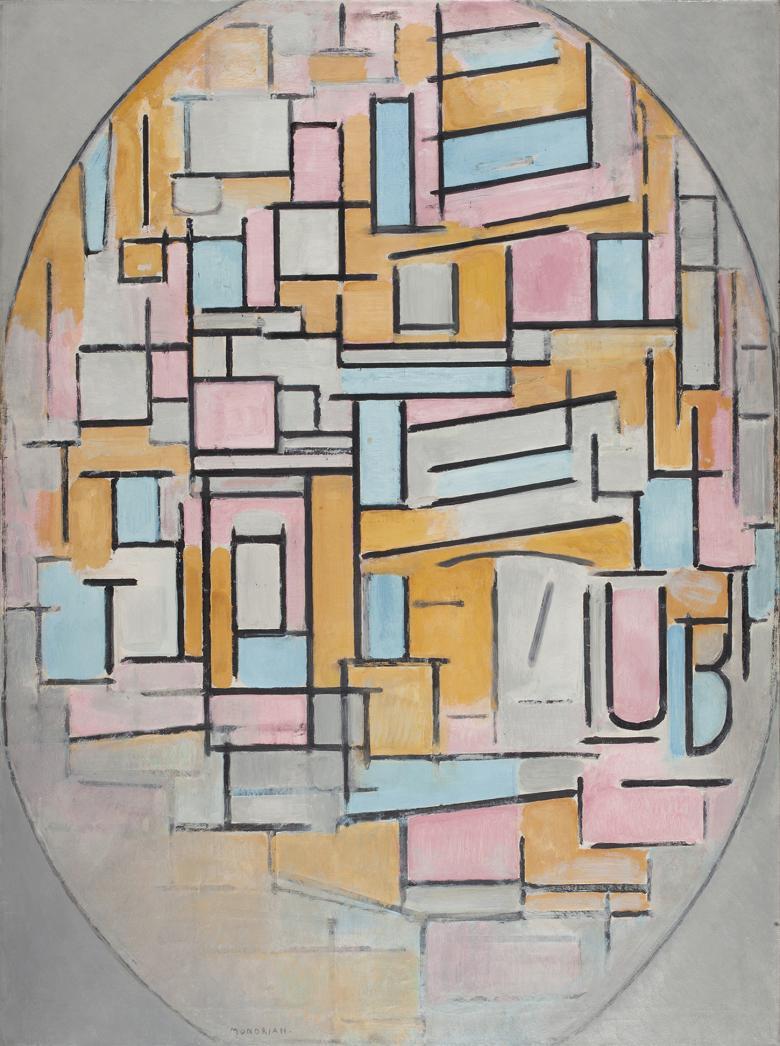 Piet Mondrian (1872-1944), Composition in Oval with Color Planes 2, 1914. Courtesy of Kunstmuseum Den Haag, The Hague, The Netherlands.
Credit
We are delighted to present two special Mondrian-themed workshops as  part of a series of step-by-step creative activity videos for families with children of all ages.
Inspired by works in our collection and exhibitions, these National Gallery at Home workshops take the place of our on-site workshops which would normally happen in our Maples Group Creative Space. This workshops our encourage families to work together to create their own artworks. They are specially-produced videos for babies, older children and for those who require sensory input. You can find all the workshops in this series here. Enjoy!

National Gallery At Home: Online Family Videos | Mondrian

Wearable Viewfinders
This step-by-step video will take inspiration from Mondrian's work, and viewers will be encouraged to make their very own wearable viewfinders. The project will open up a world of possibility and creation. This activity is most suitable for children aged 8+.
Watch the video, here, to make your own viewfinder

Framing the World
This step-by-step video encourages viewers to look around them and create their own Mondrian-inspired work using strong primary colours. Use wearable viewfinders - or even your fingers and thumbs! - to create a frame, choose your subject, and get creative! This activity is most suitable for children aged 8+.
Watch the video, here, to learn how to make your own Mondrian-inspired picture