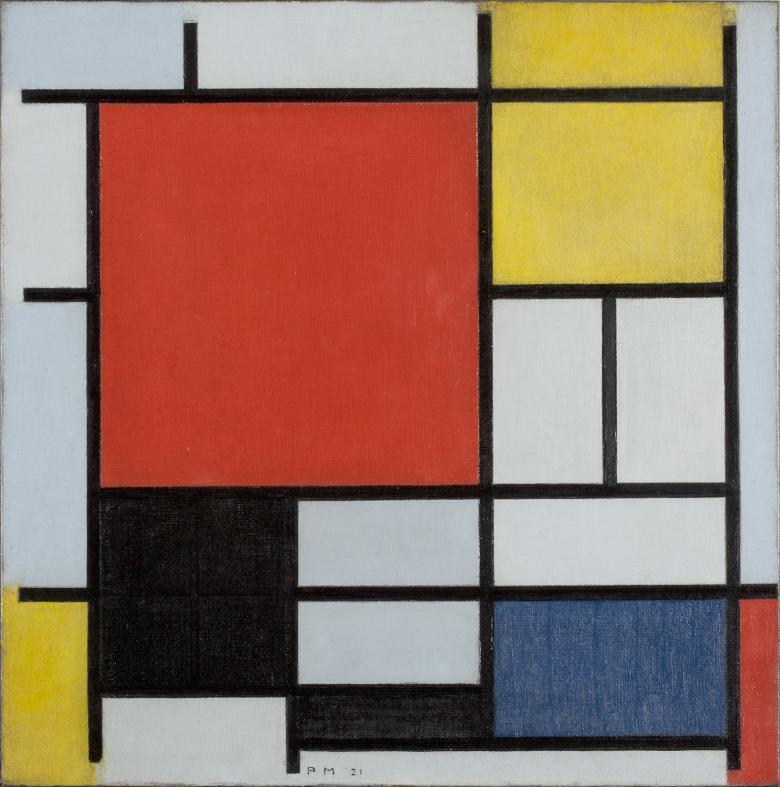 Piet Mondrian (1872–1944), Composition with large red plane, yellow, black, gray and blue, 1921. Courtesy of Kunstmuseum Den Haag, The Hague, The Netherlands
Credit
Apollo Project Creative Careers: Jewellery Design Workshop
Discover the process of jewellery design, with Maria Dorai-Raj in this Apollo Project Creative Careers workshop, especially aimed at young people aged from 15 to 25.
Maria will discuss her creative career as she leads a practical workshop in which she will go through the process she used to create her Linear Jewellery Collection, which was inspired by the geometric paintings of Piet Mondrian.
Please note that the location of this event will be confirmed closer to the date. While we hope to host it onsite in our lecture theatre, we may have to present it online, via ZOOM.
This event is part of the Gallery's Apollo Project, which is created by young people, for young people. It is presented in association with our Mondrian exhibition.